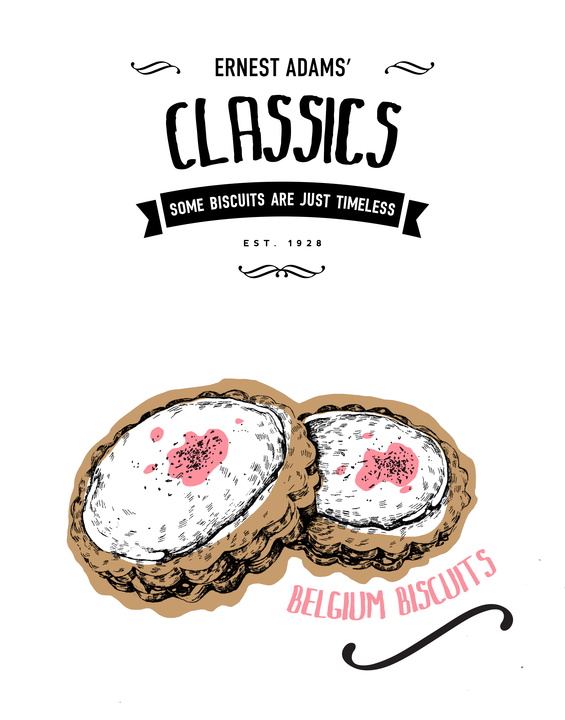 Packaging and promotional posters designed for a hypothetical Ernest Adams rebrand for a brand communication class. Important themes for our team identified for the rebrand were national identity, heritage, nostalgia, and comfort.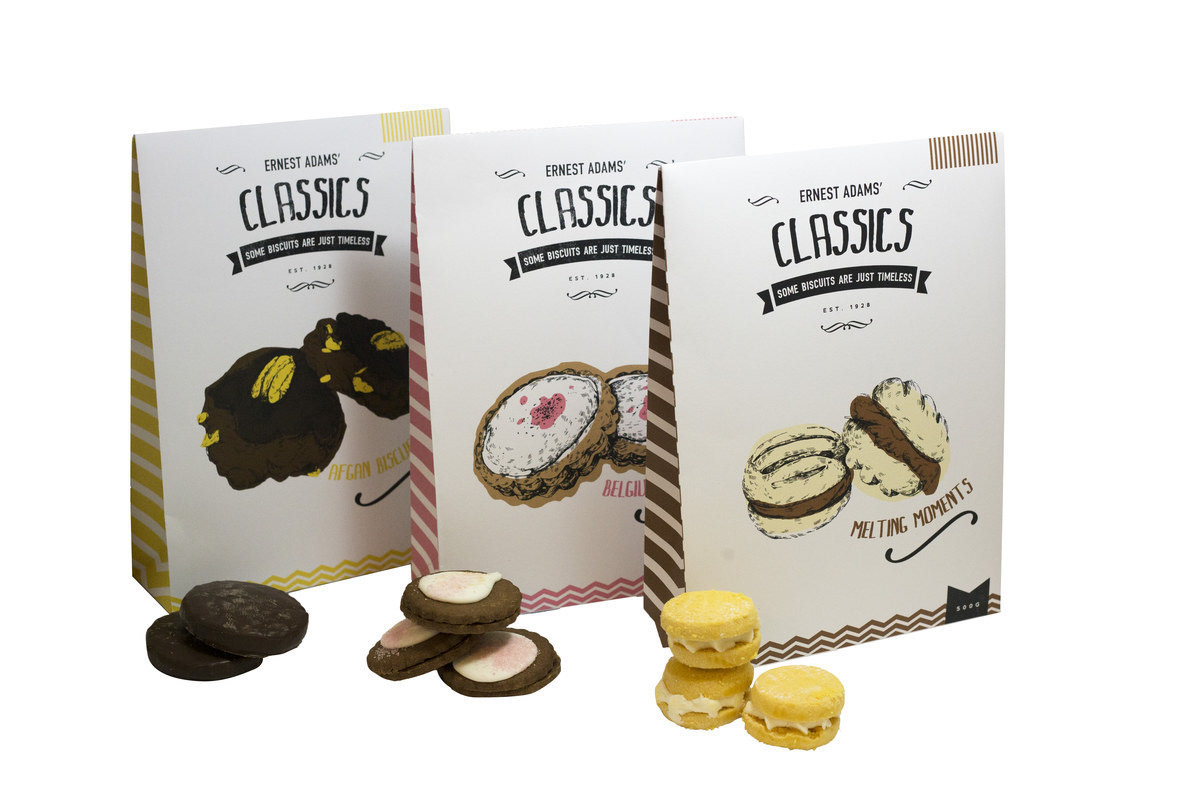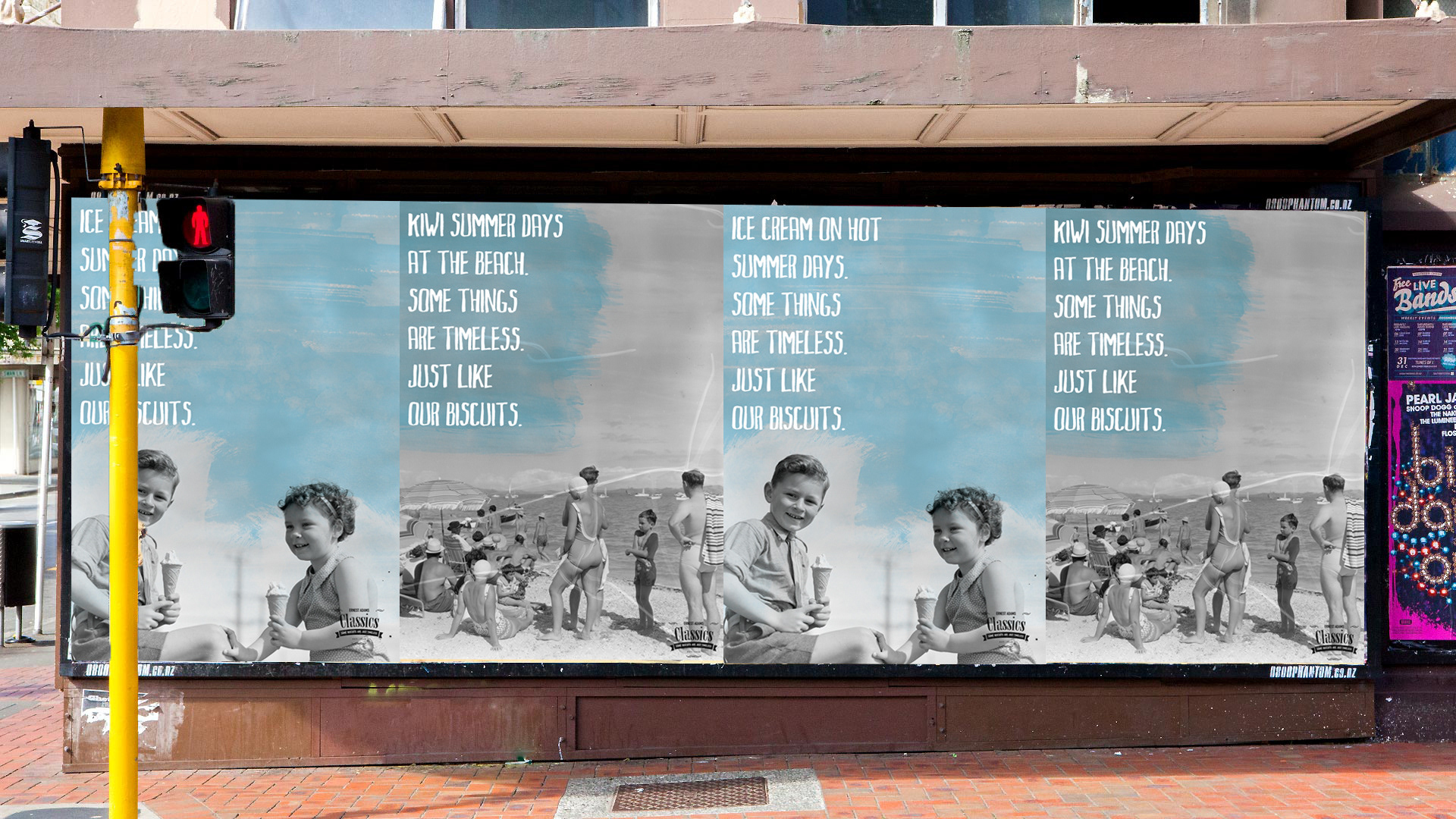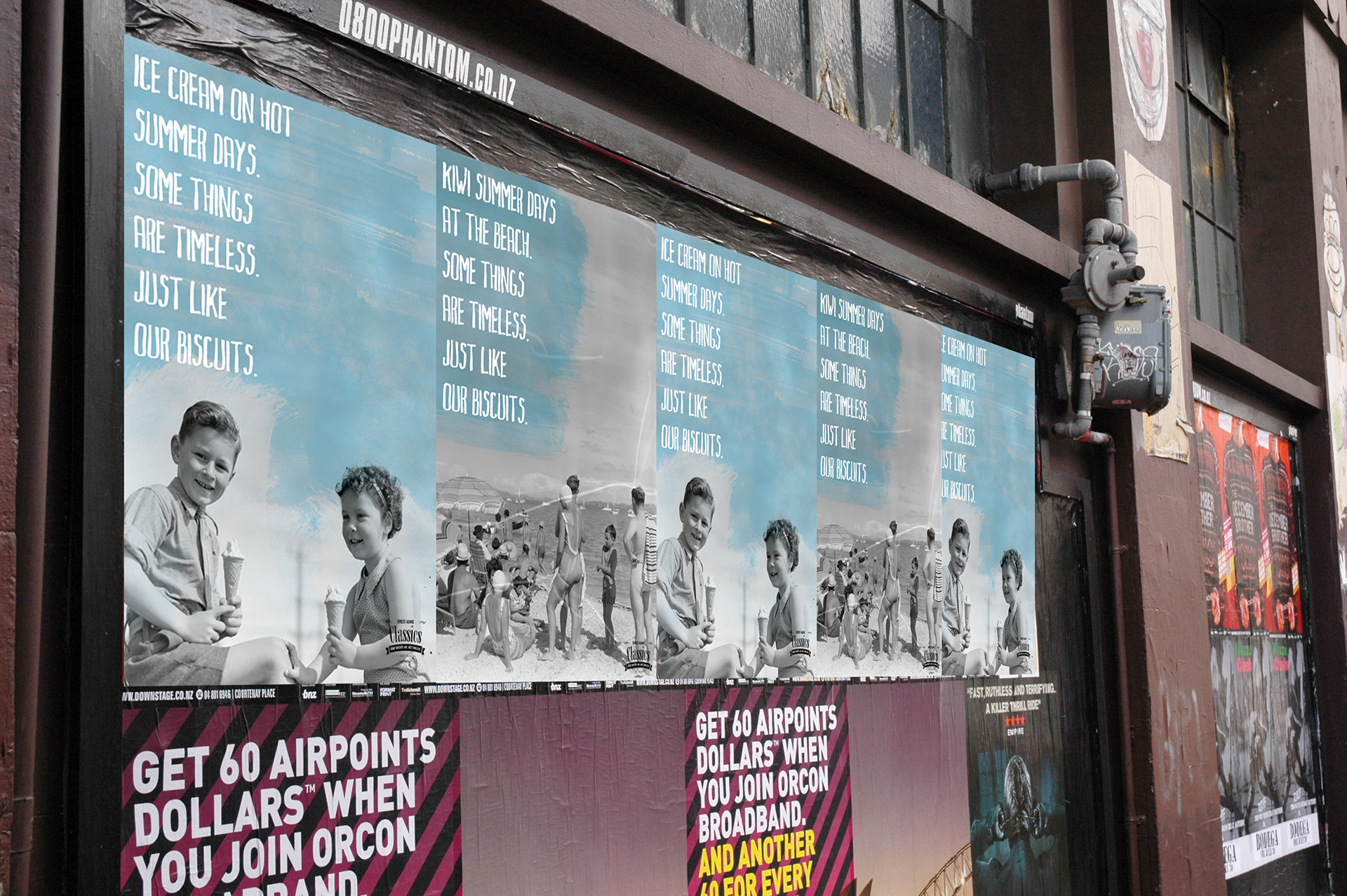 The new Classics range will evoke the comfort of home-baking while celebrating the casual kiwi lifestyle through; 
• Casual and approachable tone of voice which utilises kiwi slang and colloquialisms
• An illustration style which mimics scratchboard and offset printing referencing the heritage and history that Classics celebrates
• A logo with a rustic texture and typeface referencing chalkboard menus previously popular in eateries, cafes, and tea rooms
• General hand-draw appearance to communicate care, time-taken, and referencing homemade/handmade.
• Brand story featuring Ernest Alfred Adams, founder of Ernest Adams
• Flavour variants with a long history of being popular to bake at home in NZ. These flavours (afghans, Belgium biscuits, hokey-pokey biscuits, melting moments, and raspberry delights) have become less common as the number of people baking has declined.